FBO/Handler
Company data
Why is this data obscured?
Telephone:

●●●●●●●●●●

Fax:

●●●●●●●●●●

Email:

●●●●●●●●●●

Web:

●●●●●●●●●●

●●●●●●●●●●

●●●●●●●●●●
Ops Hours:

●●●●●

SITA:
Co. Frequency:

●●●●●●●

IS-BAH status:

●●●●●●●●
Airport location
Why is this data obscured?
Also at 49 other locations: Casablanca (Mohamed V), Abidjan (Felix Houphouet-Boigny), Douala, Bamako (Mobibo Keïta/Senou), Bujumbura (Melchior Ndadaye International), London (Biggin Hill), Brazzaville (Maya Maya), Lome (Gnassingbe Eyadema), Dakar (Blaise Diagne International), Madrid (Barajas), Dakhla, Marseille/Provence, Ouagadougou (Thomas Sankara International), Marrakech (Menara), Beijing (Capital), Agadir (Al Massira), Singapore (Seletar), Banjul, Dubai International, Sao Paulo (Gov A F Montoro/Guarulhos), Rabat (Sale), Barcelona, Cherbourg (Maupertus), Toulouse (Blagnac), Muscat International, Salalah, Vannes (Meucon), Troyes (Barberey), Tours (Val de Loire), Toulouse (Toulouse Francazal), Tarbes (Lourdes-Pyrenees), Reims (Prunay), Nimes (Garons), Le Havre (Octeville), Dijon, Chalon Champforgeuil, Bourges, Auxerre (Branches), Annecy (Meythet), Rome (Ciampino), Malaga, Paris (Le Bourget), Conakry (Gbessia International), Kyiv (Igor Sikorsky Kyiv International/Zhulyany), Kyiv (Boryspil), Kharkiv (Osnova), Lviv (Danylo Halytskyi International), Addis Ababa (Bole), Minsk National
News from Business Air News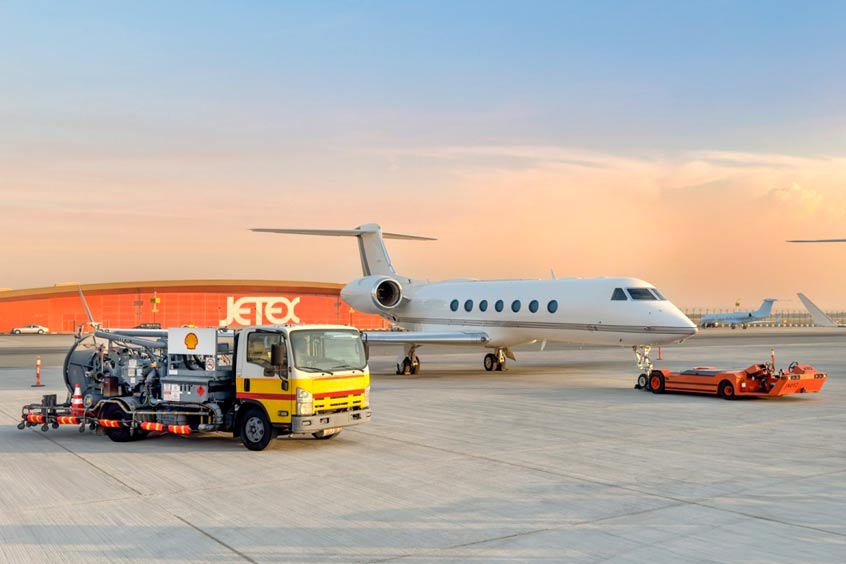 Shell to supply SAF to Jetex in Dubai
November 14, 2023
In the UAE's Year of Sustainability, Jetex and Shell Aviation are bringing SAF to the FBO's flagship private terminal in Dubai.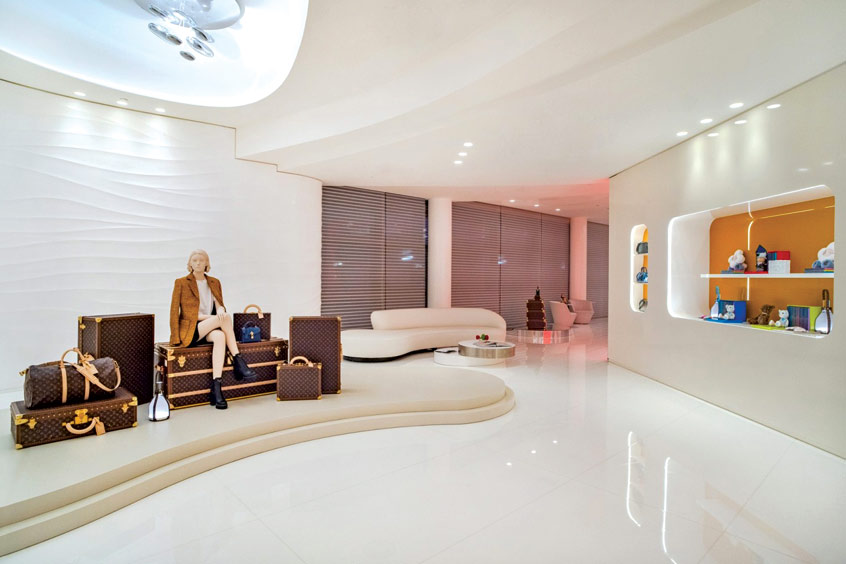 Jetex welcomes Louis Vuitton to Dubai FBO
December 20, 2022
Louis Vuitton has chosen to open its first private aviation terminal-based pop up store at the Jetex FBO in Dubai.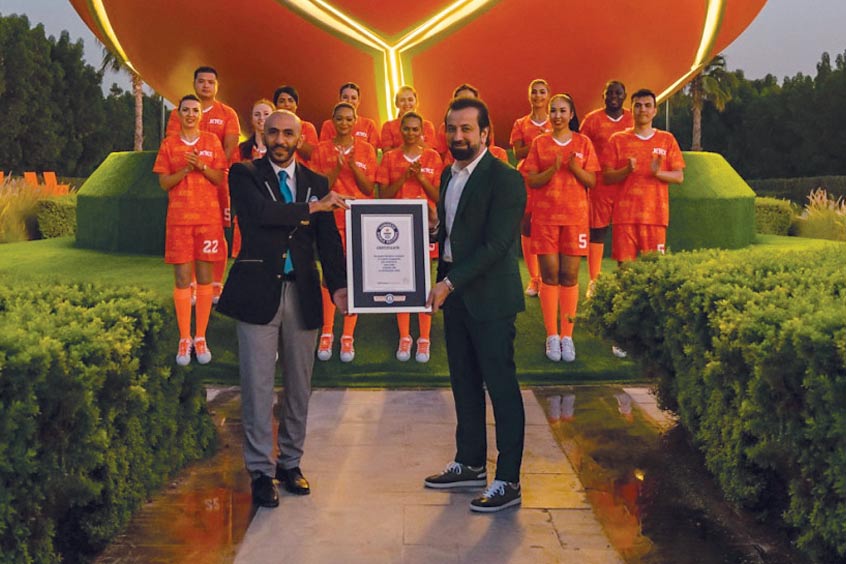 Jetex sets world record for giant football
November 29, 2022
A giant installation at the Jetex terminal in Dubai has been validated by Guinness World Records as the world's largest fibreglass sculpture of a supported sphere that resembles a giant football.
Press Releases
Sorry, no company press releases. Please use our Feedback form to advise us.
Other entries for this company
| | | |
| --- | --- | --- |
| ●●●●●●●●●● | ●●●●●●●●●● | ●●●●●●●●●● |
| ●●●●●●●●●● | ●●●●●●●●●● | ●●●●●●●●●● |