FBO/Handler
Million Air Birmingham
(FBO)
Company data
Why is this data obscured?
Telephone:

●●●●●●●●●●

Fax:

●●●●●●●●●●

Web:

●●●●●●●●●●

●●●●●●●●●●

●●●●●●●●●●

●●●●●●●●●●
Ops Hours:

●●●●●●●●●●

SITA:
Co. Frequency:
IS-BAH status:
Airport location
Why is this data obscured?
Also at 34 other locations: Rome (Griffiss International), Tallahassee International, Toronto (Buttonville), Topeka (Forbes Field), St Louis (Spirit of St Louis), Richmond International, Houston (William P Hobby), Dallas (Addison), Burbank (Bob Hope), Tucson International, Yuma International, Orlando (Sanford International), Lake Charles (Chennault International), White Plains (Westchester County), San Antonio International, Moses Lake (Grant County), Austin (Bergstrom), Bozeman (Yellowstone International), Calgary International, Jacksonville (Cecil), Albany International, Fort Collins-Loveland (Northern Colorado Regional), Kapolei (Kalaeloa), Bay St Louis (Stennis International), Laredo International, Vancouver, Alexandria International, Marathon (Florida Keys), Victorville (S. California Logistics), Indianapolis International, Riverside (March Air Reserve Base), Gulfport (Biloxi International), Syracuse (Hancock International), El Paso International
News from Business Air News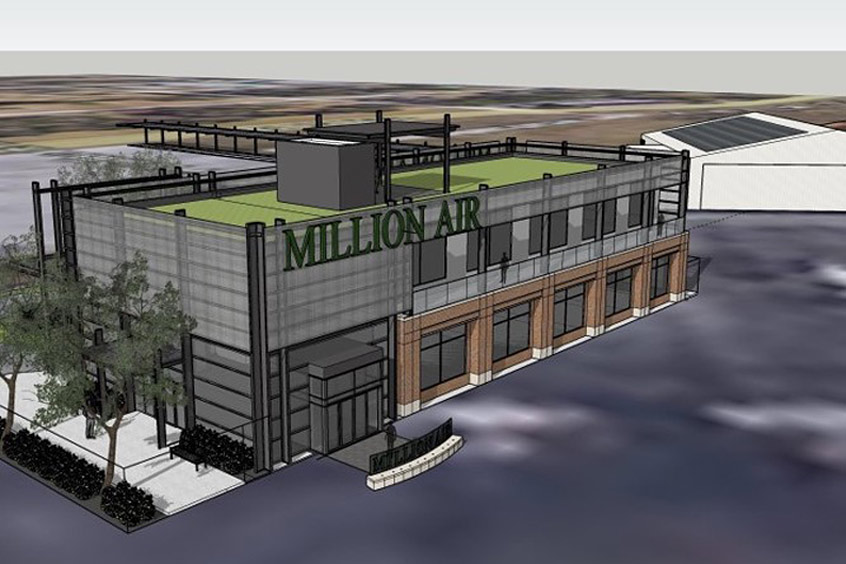 Million Air takes over BHM east side FBO
May 1, 2023
Million Air's plan includes a new 10,000 sq ft terminal to serve pilots, aircraft owners and guests, military and corporate business travellers, and a new 24,000 sq ft community lite aviation hangar for smaller aircraft.
Read the full report
Press Releases
Sorry, no company press releases. Please use our Feedback form to advise us.
Other entries for this company
| | | |
| --- | --- | --- |
| ●●●●●●●●●● | ●●●●●●●●●● | ●●●●●●● |
| ●●●●●●●●●● | ●●●●●● | ●●●●●●●●●● |
| ●●●●●●●●●● | ●●●●●● | ●●●●●●● |
| ●●●●●●●●●● | ●●●●●● | ●●●●●●●●●● |
| ●●●●●●●●●● | ●●●●●● | ●●●●●●● |
| ●●●●●●●●●● | ●●●●●● | ●●●●●●●●●● |