FBO/Handler
Company data
Why is this data obscured?
Telephone:

●●●●●●●●●●

Email:

●●●●●●●●●●

Web:

●●●●●●●●●●

●●●●●●●●●●

●●●●●●●●●●

●●●●●●●●●●
Ops Hours:

●●●●●●●●●●

SITA:
Co. Frequency:

●●●●●●●●

IS-BAH status:
Airport location
Why is this data obscured?
Also at 15 other locations: Denver (Rocky Mountain Metropolitan), Daytona Beach International, Fort Lauderdale/Hollywood International, Ocala (Jim Taylor Field), Panama City (Northwest Florida Beaches), St Petersburg (St Pete-Clearwater International), Tampa International, Pompano Beach Airpark, Jacksonville International, Orlando Executive, Lakeland Linder International, St Petersburg (Albert Whitted), Savannah (Hilton Head International), Melbourne Orlando International, Lawrenceville (Briscoe Field)
News from Business Air News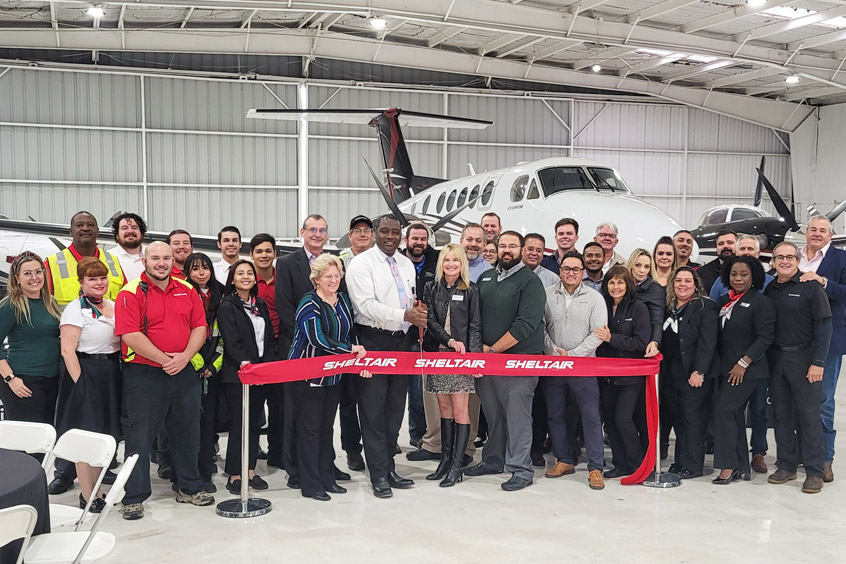 Sheltair opens its first Texas FBO
December 12, 2022
Sheltair has already begun serving customers in the Lone Star State following its purchase of US Jet Center at Denton Enterprise airport.
Read the full report
Press Releases
Sorry, no company press releases. Please use our Feedback form to advise us.
Other entries for this company