FBO/Handler
Atlantic Aviation Services East & West
(FBO)
Company data
Why is this data obscured?
Telephone:

●●●●●●●●●●

Fax:

●●●●●●●●●●

Email:

●●●●●●●●●●

Web:

●●●●●●●●●●

●●●●●●●●●●

●●●●●●●●●●
Ops Hours:

●●●●●●●●●●

SITA:
Co. Frequency:

●●●●●●

IS-BAH status:

●●●●
Airport location
Why is this data obscured?
Also at 17 other locations: Anchorage (Ted Stevens International), Westfield (Barnes Regional), Fairbanks International, Hyannis (Cape Cod Gateway), Scottsdale, Fresno Yosemite, Long Beach (Daugherty Field), Lincoln, Anchorage (Ted Stevens International), Palm Springs (Jacqueline Cochran), Hawaii Island (Hilo International), Hawaii Island (Ellison Onizuka Kona Intl at Keahole), Kauai Island (Lihue), Maui Island (Kahului), Honolulu (Daniel K Inouye International), Lanai (Lanai Island), Grand Cayman (Owen Roberts)
News from Business Air News
Avfuel makes fresh hires and delivers SAF to EBACE
May 23, 2023
Avfuel collaborated with three of the industry's major aircraft original equipment manufacturers, Dassault Falcon Jet, Embraer and Textron, to provide their flight departments with Neste MY Sustainable Aviation Fuel.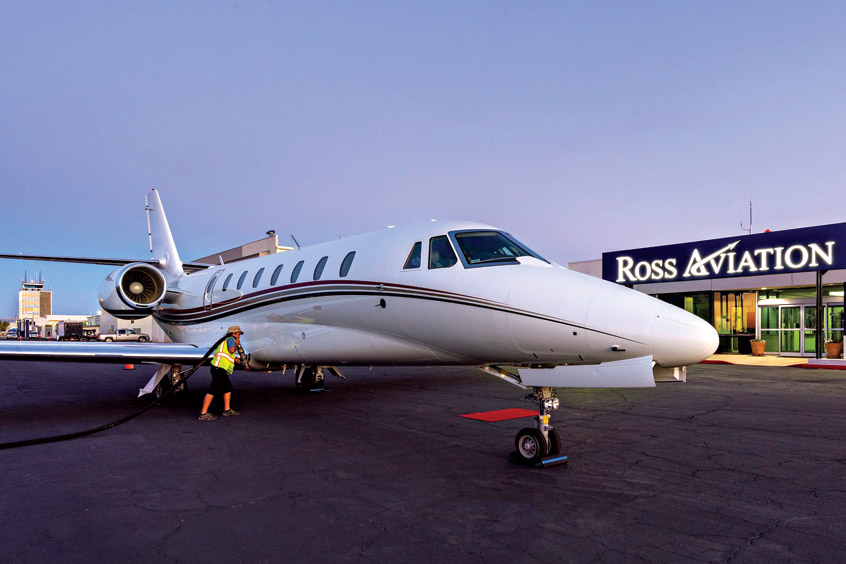 Five Ross locations are certified green by NATA
April 24, 2022
Sustainability has been an on-going corporate commitment for Ross Aviation, both internally and externally. The company is a charter member of NATA's Sustainability Committee and working group.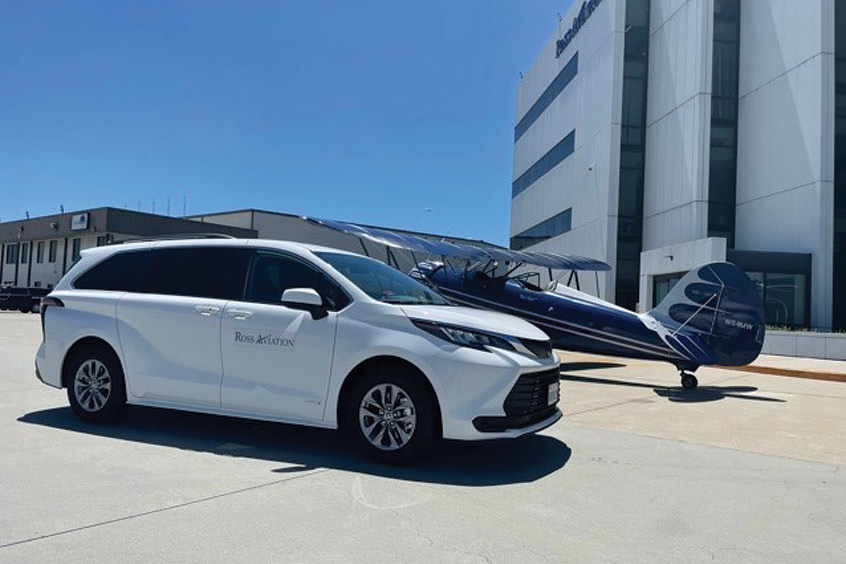 Ross shows carbon who's boss with hybrid vehicles
August 20, 2021
New-generation HEV Toyota Sienna vans at Ross Aviation facilities are part of an ongoing agreement with Go Rentals, the California-based car rental company that specialises in the business aviation industry.
Press Releases
Sorry, no company press releases. Please use our Feedback form to advise us.
Other entries for this company
| | | |
| --- | --- | --- |
| ●●●●●●●●●● | ●●●●●● | |
| ●●●●●●●●●● | ●●●●●● | ●●●●●●●●●● |
| ●●●●●●●●●● | ●●●●●● | ●●●●●●●●●● |