Services & Suppliers
Hawthorne Global Aviation Services
(U.S.A.)
Categories
Sorry, no sales categories currently listed. Please use our Feedback form to advise us.
Company data
Why is this data obscured?
Telephone:

●●●●●●●●●●

Email:

●●●●●●●●●●
Web:

●●●●●●●●●●

●●●●●●●●●●

●●●●●●●●●●

●●●●●●●●●●
News from Business Air News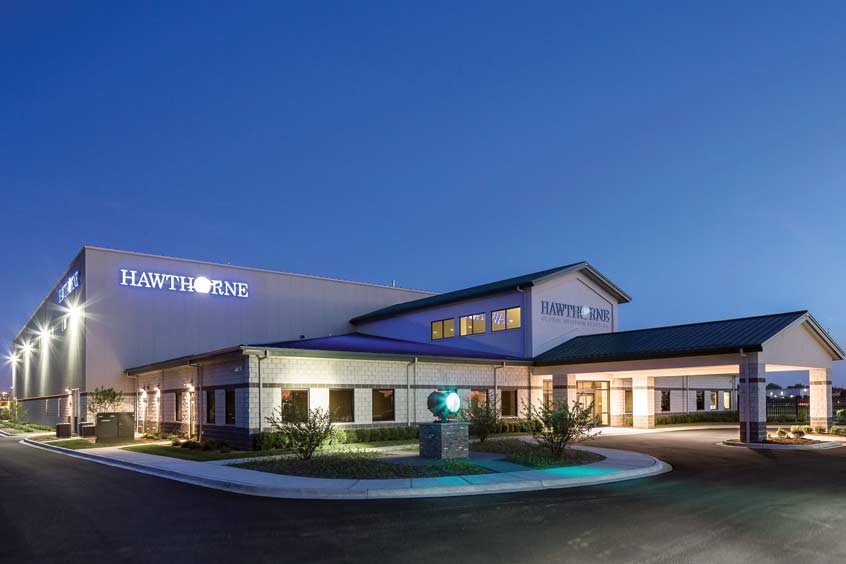 Hawthorne Global buyers plan network expansion
March 21, 2022
Hawthorne Global Aviation Services has changed hands. The operator of six FBOs in the US has been purchased by a joint venture between Wafra and Nova Infrastructure in a move that could see it add more locations.
Hawthorne signs deal to construct hangar in Wisconsin
October 11, 2021
The new facility will be 22,500 sq ft and will include a 32 foot high door capable of accommodating all of the newest general aviation aircraft. Construction is due to begin early 2022.
Hawthorne makes SAF available to visiting operators
March 19, 2021
Hawthorne Global Aviation Services boosts board
March 5, 2021
Cameron Burr has been named executive chairman of the board at Hawthorne Global Aviation Services, while Glenn Leonard and Jon Slangerup have been added to the board. All three bring diverse skillsets.
Kegley transfers to Hawthorne's Long Island location
November 15, 2020
Press Releases
Sorry, no company press releases. Please use our Feedback form to advise us.
Other entries for this company
| | | |
| --- | --- | --- |
| ●●●●●●●●●● | ●●●●●● | ●●●●●●● |
| ●●●●●●●●●● | ●●●●●● | ●●●●●●●●●● |
| ●●●●●●●●●● | ●●●●●● | ●●●●●●●●●● |
| ●●●●●●●●●● | ●●●●●● | ●●●●●●●●●● |
| ●●●●●●●●●● | ●●●●●● | ●●●●●●●●●● |
| ●●●●●●●●●● | ●●●●●● | ●●●●●●●●●● |
| ●●●●●●●●●● | ●●●●●● | ●●●●●●●●●● |
| ●●●●●●●●●● | ●●●●●● | ●●●●●●●●●● |
| ●●●●●●●●●● | ●●●●●● | ●●●●●●●●●● |
| ●●●●●●●●●● | ●●●●●● | ●●●●●●● |
| ●●●●●●●●●● | ●●●●●● | ●●●●●●●●●● |