FBO/Handler
Atlantic Aviation Services
(FBO)
Company data
Why is this data obscured?
Telephone:

●●●●●●●●●●

Fax:

●●●●●●●●●●

Email:

●●●●●●●●●●

Web:

●●●●●●●●●●

●●●●●●●●●●

●●●●●●●●●●
Ops Hours:

●●●●●

SITA:
Co. Frequency:

●●●●●●

IS-BAH status:
Airport location
Why is this data obscured?
Also at 82 other locations: Montrose Regional, New York (East 34th St Heliport), Newport News Williamsburg, Elmira (Elmira Corning Regional), Sarasota (Bradenton International), Salt Lake City International, Sarasota (Bradenton International), Palm Springs International, Stockton Metropolitan, San Jose International, Atlanta (Dekalb-Peachtree), Bakersfield (Meadows Field), Birmingham-Shuttlesworth International, Burbank (Bob Hope), Charleston International, Corpus Christi International, Jackson Evers International, Charleston (Executive), Los Angeles International, Nashville International, Reno (Tahoe International), Santa Barbara, Tulsa International, Worcester Regional, Portland International, Eugene (Mahlon Sweet Field), Casper (Natrona County), Houston (Bush Intercontinental), Austin (Bergstrom), Tucson International, Birmingham-Shuttlesworth International, Farmington (Four Corners), Aspen (Sardy Field), Windsor Locks (Bradley International), Omaha (Eppley), Bridgeport (Sikorsky Memorial), Chicago (Midway International), Houston (William P Hobby), Farmingdale (Republic), Philadelphia International, Philadelphia (Northeast), Teterboro, Wilmington (New Castle), Pittsburgh International, Louisville (Muhammad Ali International), Orlando International, West Palm Beach (Palm Beach International), Boca Raton, Stuart (Witham Field), Chicago (Executive), South Bend International, Las Vegas (Harry Reid), Albuquerque (International Sunport), Raleigh-Durham International, Cleveland Hopkins International, Providence (TF Green), Dallas (Love Field), El Paso International, Aurora State, Waukesha (Waukesha County), Waterbury-Oxford, New Orleans (Louis Armstrong), Morristown Municipal, Napa (Napa County), Oklahoma City (Wiley Post), Orlando Executive, Miami (Opa Locka), Dallas (Addison), Carlsbad (McClellan-Palomar), St Augustine (Northeast Florida Regional), San Antonio (Kelly Field), Pittsburgh (Allegheny County), Little Rock (Adams Field), Rifle (Garfield County), Hailey (Friedman Memorial), Minneapolis (Anoka County-Blaine), Destin Executive, Kansas City (Charles B Wheeler), Hayden (Yampa Valley), Oklahoma City (Will Rogers World), Bedford (Hanscom Field), Providenciales
News from Business Air News
Atlantic expansion brings it to Morristown
January 17, 2022
The Lynx FBO Network has been acquired by Atlantic Aviation, bringing nine new locations to its portfolio. At the Morristown facility, Atlantic joins Signature as one of only two FBOs.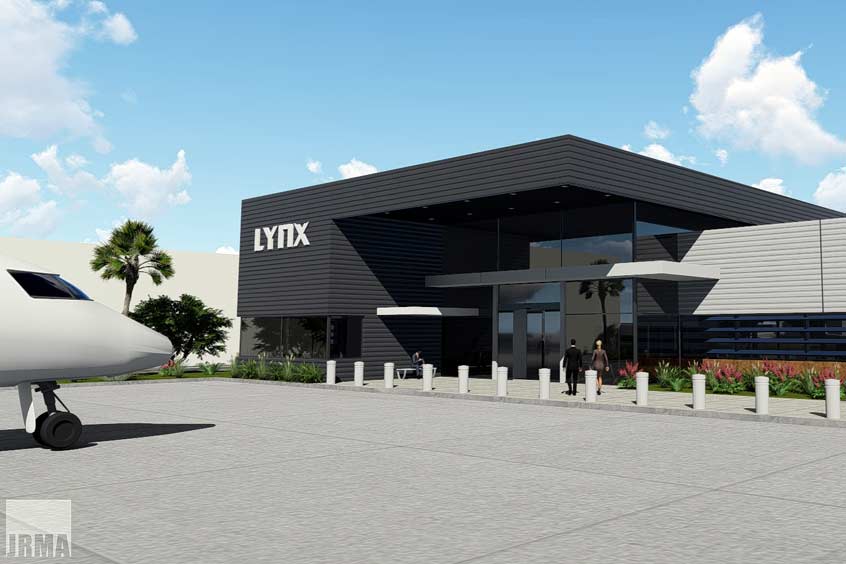 Cat's out of the bag as Lynx expands at Fort Lauderdale
December 7, 2020
Lynx will soon have the newest FBO at Fort Lauderdale Executive, the largest contiguous ramp and approximately 40,000 sq ft of hangar and office space. General manager Tom Rowe will lead the team.
Cat gets the cream as Lynx acquires Fort Lauderdale location
February 8, 2019
With three FBO acquisitions under its belt in 2018, Lynx FBO Network continues to seek further locations in North America. The first purchase of the year is in Florida's strategically-located Fort Lauderdale Executive.
Press Releases
Sorry, no company press releases. Please use our Feedback form to advise us.
Other entries for this company
| | | |
| --- | --- | --- |
| ●●●●●●●●●● | ●●●●●● | |
| ●●●●●●●●●● | ●●●●●● | ●●●●●●●●●● |