Charter Operator
Wiking Helikopter Service
(Germany)
Charter bases and aircraft
Sorry, no aircraft fleet currently listed. Please use our Feedback form to advise us.
Certification
AOC/Part 135:

●●●●●●●●●

Wyvern Certified:

●●

ARGUS Rating:

●●
Company data
Why is this data obscured?
Telephone:

●●●●●●●●●●

Fax:

●●●●●●●●●●

Email:

●●●●●●●●●●
Web:

●●●●●●●●●●

●●●●●●●●●●

●●●●●●●●●●
News from Business Air News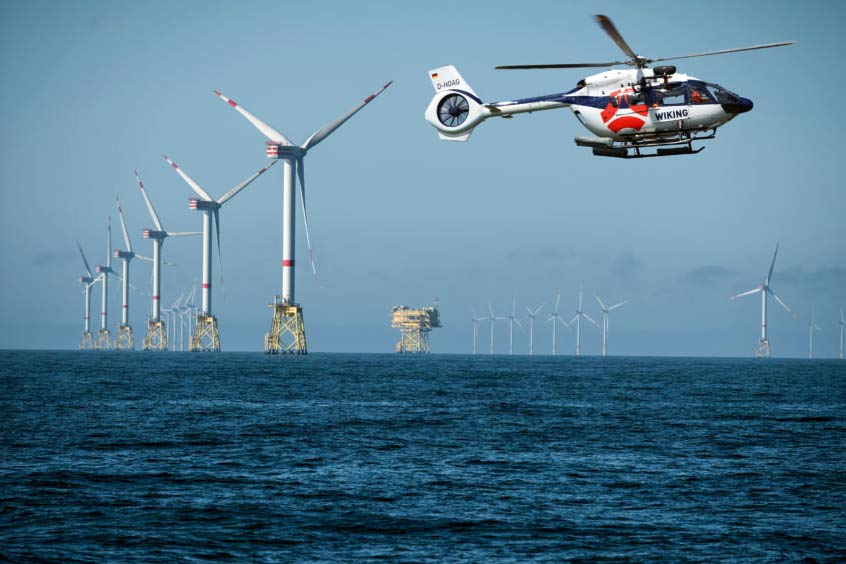 Wiking H145 flies on with welcome lease extension
June 21, 2021
An H145 aircraft, which was delivered to Wiking in June 2018, will continue to be operated across the operator's seapilot and offshore windfarm operations in the German North Sea and Baltic Sea regions.
Wiking continues standardisation with fourth AW139
December 28, 2020
Wiking has been an offshore transport specialist in the North and Baltic Sea for over 45 years. It has three bases in Germany and two in the UK. To standardise and modernise its fleet, it has taken on another AW139.
Wiking expands offshore scope with two AW139s
July 14, 2019
Wiking names Nassl as CEO and awards Jet A1 contract to Air Total
January 26, 2018
Germany's Wiking Helikopter has appointed Ernst Nassl as CEO. Spokesperson for the shareholders Aylin Yildiz Basel says: "Ernst is an exceptional leader and has demonstrated leadership in his previous professional posts, including senior leadership and general manager positions at Siemens and Nokia."
Wiking takes first H145 for winch missions
November 10, 2016
Press Releases
Sorry, no company press releases. Please use our Feedback form to advise us.
Other entries for this company
| | | |
| --- | --- | --- |
| ●●●●●●●●●● | ●●●●●●● | ●●●●●●●●●● |
| ●●●●●●●●●● | ●●●●●●● | ●●●●●●●●●● |
| ●●●●●●●●●● | ●●●●●●● | ●●● |