FBO/Handler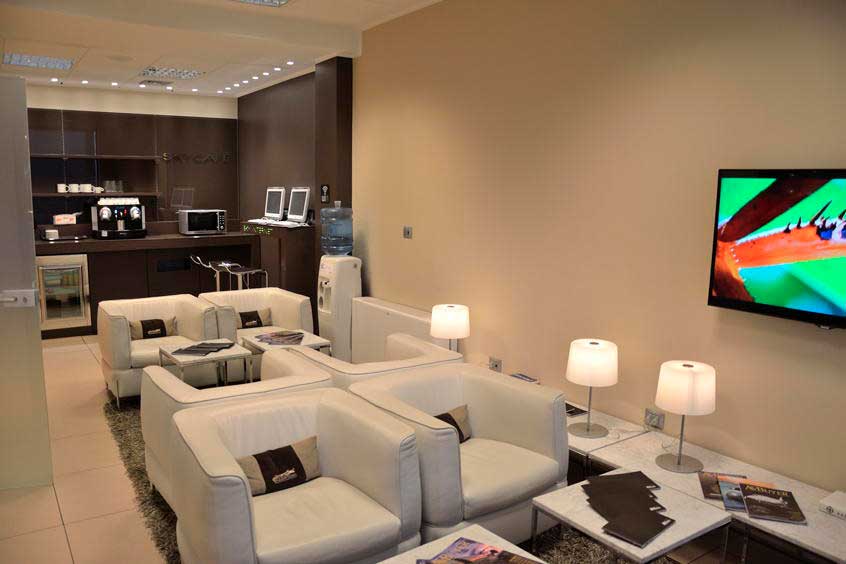 Sky Services offers full services dedicated to general aviation with own staff, facilities and equipment. Modern FBOs with elegant VIP/crew lounges, supervision and permits in all Italy, fuel, catering through Sky Cuisine, technical assistance to aircraft and a flight academy/ATO.
Company data
Ops Hours: 24hrs (check NOTAMs)
SITA:
Co. Frequency: 131.90
IS-BAH status: None
Airport location
Also at 41 other locations: Milan (Linate), Rome (Ciampino), Florence (Peretola), Genoa (C. Colombo), Milan (Malpensa), Venice (Marco Polo), Trieste (Ronchi dei Legionari), Salerno (Pontecagnano), Treviso, Olbia (Costa Smeralda), Verona (Villafranca), Villanova d'Albenga (Riviera), Ancona (Falconara), Aosta, Bari (Palese Macchie), Bergamo (Orio Al Serio), Bologna (G. Marconi), Bolzano/Bozen, Brescia (Montichiari), Brindisi (Casale), Cagliari (Elmas), Catania (Fontanarossa), Cuneo (Levaldigi), Crotone, Foggia (Gino Lisa), Grosseto, Lamezia (Terme), Lampedusa, Palermo (Falcone e Borsellino), Parma, Alghero (Fertilia), Pescara (Abruzzo), Pisa (Galileo Galilei), Reggio Calabria, Rimini (Federico Fellini), Rome (Fiumicino), Taranto (Grottaglie), Torino (Caselle), Trapani (Vincenzo Florio), Pantelleria, Milan (Bresso)
News from Business Air News
More new locations for Avitat services
February 1, 2008
ExxonMobil Aviation's Avitat network this year celebrates its 40th anniversary.
Read the full report
Press Releases
Sorry, no company press releases. Please use our Feedback form to advise us.
Other entries for this company
| | | |
| --- | --- | --- |
| ●●●●●●●●●● | ●●●●● | ●●●●●●●●●● |
| ●●●●●●●●●● | ●●●●● | |
| ●●●●●●●●●● | ●●●●● | ●●●●●●●●●● |
| ●●●●●●●●●● | ●●●●● | ●●●●●●●●●● |