FBO/Handler
Signature Flight Support
(FBO)
Company data
Why is this data obscured?
Telephone:

●●●●●●●●●●

Fax:

●●●●●●●●●●

Email:

●●●●●●●●●●

Web:

●●●●●●●●●●

●●●●●●●●●●

●●●●●●●●●●

●●●●●●●●●●
Ops Hours:

●●●●●●●●●●

SITA:
Co. Frequency:

●●●●●●●

IS-BAH status:

●●●●●●●
Airport location
Why is this data obscured?
Also at 8 other locations: Naples (Capodichino), Florence (Peretola), Pisa (Galileo Galilei), Bergamo (Orio Al Serio), Catania (Fontanarossa), Rome (Ciampino), Palermo (Falcone e Borsellino), Milan (Malpensa)
News from Business Air News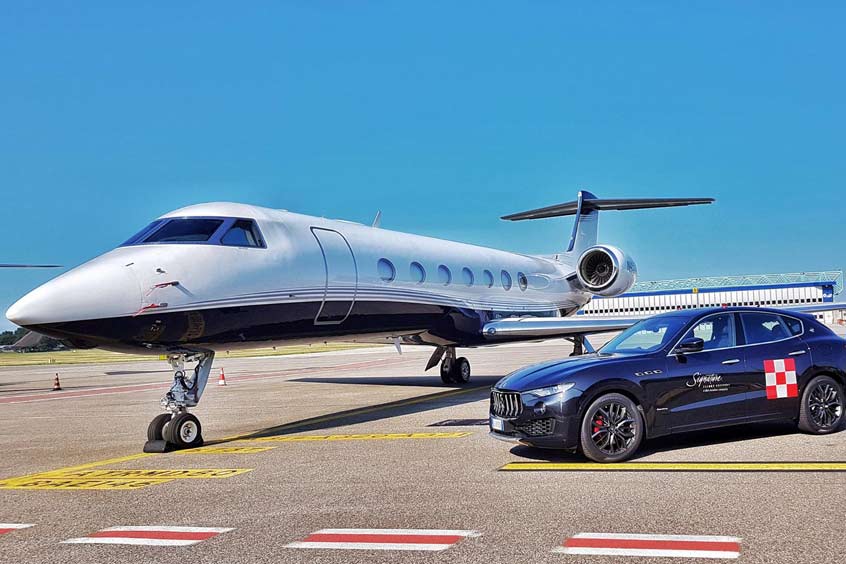 Signature signs for SEA Prime's 40 per cent
June 26, 2020
All Signature's Italian FBOs offer passenger handling with lounge accommodation, customs and immigration assistance, ground transportation, hotel and conference coordination, and services. It has upped its stake.
IBAC says that Signature locations are performing molto bene
February 2, 2019
Several Signature locations in the UK, Ireland, Panama and France have already passed the stringent requirements for IS-BAH, and in a first in Italy, its facilities in Milan, Rome and Venice have done the same.
Signature adds four Italian locations
April 4, 2016
Signature Flight Support has expanded into Italy after acquiring a 60 per cent share of Prime Aviation Services from SEA Prime, who will remain a 40 per cent shareholder.
Press Releases
Sorry, no company press releases. Please use our Feedback form to advise us.
To advise us of any errors or omissions on this page, please use our
Feedback form
.