FBO/Handler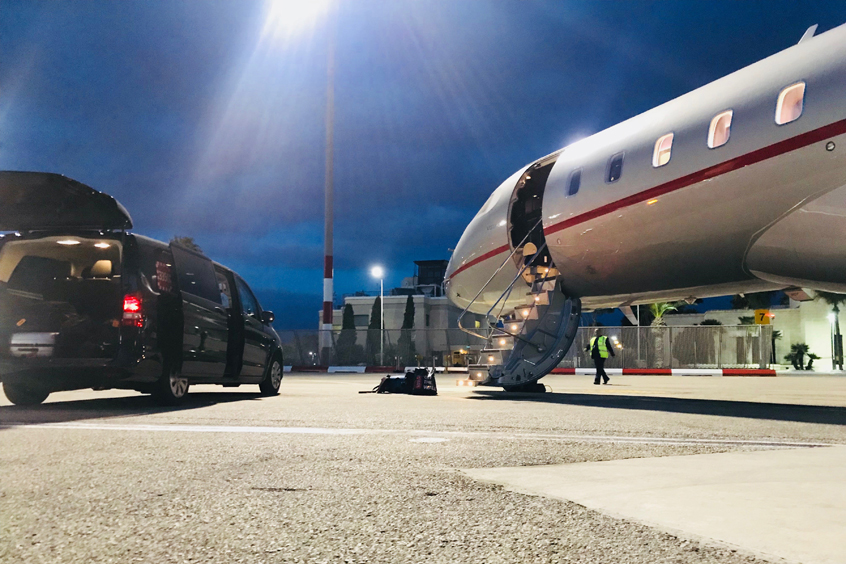 DC Aviation has been a leading business aviation handling company at Malta International airport (LMML/MLA) since 2008.
We provide the discerning traveller with the best service available on Malta, from limousine service waiting on the ramp to hotel accommodation and transfers for both passengers and crew. The DC Aviation staff is available to help you 24 hours a day, seven days a week.
Whether Malta is your end destination or simply a fuel stop, our passion for quality guarantees our customers an expedient transit through customs and immigration and/or fast turnarounds.
Company data
Ops Hours: 24hrs
SITA:
Co. Frequency: 131.875
IS-BAH status: None
Airport location
Also at 1 other location: Dubai (Al Maktoum International)
News from Business Air News
DC expands as Maltese traffic surges
April 5, 2018
Malta may have a population smaller than Luxembourg, but it is punching above its weight in business aviation. Now local FBO and AOC-holder DC Aviation has doubled its lounge space and sees nothing but growth on the horizon.
Special focus -Tax-efficient aircraft registration: Choosing a jurisdiction may be a business and lifestyle choice but service and reputation are priorities
December 1, 2010
DC Aviation negotiates with airline to develop vip charter operation
April 1, 2009
Germany's DC Aviation GmbH, which is consolidating its FBO presence in Malta, is in negotiations with an airline to develop a vip charter service.
FBO Focus: DC Aviation strengthens Malta presence
December 2, 2008
Press Releases
Sorry, no company press releases. Please use our Feedback form to advise us.
Other entries for this company
| | | |
| --- | --- | --- |
| ●●●●●●●●●● | ●●●●●●● | ●●●●●●● |
| ●●●●●●●●●● | ●●●●●●● | ●●●●●●●●●● |
| ●●●●●●●●●● | ●●●●●●● | ●●●●●●●●●● |
| ●●●●●●●●●● | ●●●●● | ●●●●●●●●●● |
| ●●●●●●●●●● | ●●●●●●●●●● | ●●●●●●● |
| ●●●●●●●●●● | ●●●●●●●●●● | ●●●●●●●●●● |
| ●●●●●●●●●● | ●●●●●●●●●● | ●●●●●●●●●● |