Premium
Access
0
premium
page views
remaining
AIRCRAFT
Embraer EMB 120
See other Multi-engine turboprops
4 Charter operators 4 Maintenance centres 1 ATO training organisations
Totals and company lists below filtered for North America only. Adjust site filter for other regions.
Overview
The EMB-120 Brasilia is a 30 seat twin turboprop airliner produced by Brazil-based manufacturer Embraer that first entered service in 1985.
Design studies of the definitive EMB120 began in September 1979. Previously, Embraer had considered a stretch 25 seat version of its Xingu corporate turboprop that it named Araguia and bore the EMB-120 designation, but the production EMB-120 was a different thing. Named Brasilia when the project was officially launched in1979, it had capacity for 30 passengers and was powered by newly created 1,500 hp Pratt & Whitney 115 turbines and Hamilton Standard propellers; these were later upgraded to 1892 eshp rated PW118s.
A first flight of the PW115 powered prototype took place on 27 July, 1983 and entry into service was in October 1985.
The EMB-120 has a circular cross section fuselage, low mounted straight wings and a T-tail. It is of semi-monocoque design with aluminium alloy skin, the wing structure is a single three-spar design linked to the frames of the lower side of the fuselage, and the nosecone, dorsal fin and leading edges of the wing and tailplane are of Kevlar-reinforced glass fibre.
The EMB-120 Brasilia has hydraulically operated retractable tricycle type landing gear. The Goodrich twin wheels are fitted with carbon or steel brakes, oleo-pneumatic shock absorbers and a Hydro Aire anti-skid system.
EMB-120 variants include a reduced take off weight EMB120RT; an extended range EMB120ER, first delivered in 1993 and thereafter adopted as the standard production model; an EMB120 Cargo freighter with a payload capacity of 4,000 kg; a mixed passenger/freight EMB120 Combi; and an EMB120 Convertible. Hot and high versions of these models have PW118A engines that retain their power ratings to a higher altitude. The EMB120ER Advanced incorporates a range of external and interior improvements.
Specifications
Why is this data obscured?
Typical passenger capacity:

●●

Range:

●●●●●

Cabin height:

●●●●●●●

Cabin width:

●●●●●●●

Cabin length:

●●●●●●●●

Cabin volume:

●●●●●●●●●●
Active fleet worldwide:

●●

Available for charter worldwide:

●●

Production dates:

●●●●●●●●●●

●●●●●●●●●●

Engines:

●●●●●●●●●●
Variant types
| | | | | | | | |
| --- | --- | --- | --- | --- | --- | --- | --- |
| | World fleet | Charter fleet | Typical pax | Cabin volume | Cruise | Range | Years |
| Embraer EMB-120ER | ●● | ●● | ●● | ●●●●●●●●●● | ●●●●●●● | ●●●●●● | |
| Embraer EMB-120RT | ● | ● | ●● | ●●●●●●●●●● | ●●●●●●● | ●●●●●● | |
Charter operators
Why is this data obscured?
U.S.A.

●●●●●●●●●●

,

●●●●●●●●●●

,

●●●●●●●●●●

,

●●●●●●●●●●
Maintenance centres
Why is this data obscured?
U.S.A.

●●●●●●●●●●

,

●●●●●●●●●●

,

●●●●●●●●●●

,

●●●●●●●●●●
Completions centres
Sorry, no completion centres currently listed. Please use our Feedback form to advise us.
Type rating training providers
Why is this data obscured?
News from Business Air News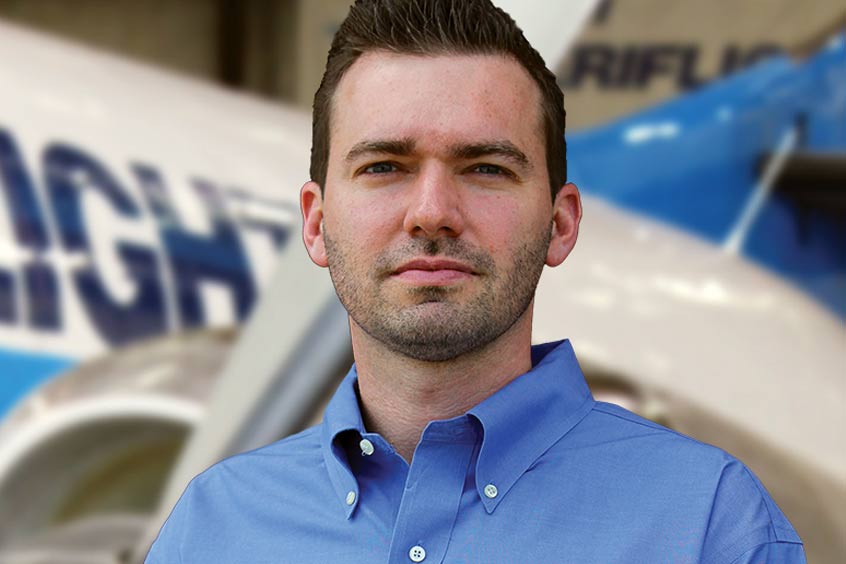 Ameriflight launches parts trading company
November 18, 2021
The new parts trading company from Ameriflight offers customised solutions, and customers should find a reduction in cost and shortened lead times, resulting in minimised downtime.
C&L signs with Thomas Global for CRT display
October 6, 2020
C&L's TFD-8601 display is a plug-and-play system for existing CRT units, allowing operators to perform conversions on Saabs, Challengers, Falcons, Gulfstreams and Hawkers with no changes to panels or wiring.
Peregrine swoops STC for Garmin aboard the Brasilia
August 11, 2020
Alpine acquires Great Lakes fleet for freight work
April 12, 2020
A deal brokered by SkyQuest International has seen 27 aircraft join the fleet of Alpine Air Express. They were formerly operated by Great Lakes Airlines.
PAA retains Africa-based distributor
February 3, 2020
Press Releases
Sorry, no company press releases. Please use our Feedback form to advise us.