Premium
Access
0
premium
page views
remaining
AIRCRAFT
ATR42/72
See other Multi-engine turboprops
3 Charter operators 13 Maintenance centres 3 ATO training organisations 1 New aircraft sales representatives
Totals and company lists below filtered for North America only. Adjust site filter for other regions.
Overview
The ATR 42 and ATR 72 are twin turboprop, high wing regional aircraft developed from 1981 as a joint venture between Aérospatiale of France, now Airbus, and Aeritalia of Italy, now Leonardo, and known then as ATR.
The initial ATR 42 design targeted the 40 seat market and first took to the air on 16 August, 1984. It gained French and Italian type certification in September 1985 and entered service three months later. It is powered by two Pratt & Whitney Canada PW120 turboprops that give 2,050 shp.
In the meantime the company was designing the larger ATR 72, with seating for 78 passengers; a stretched ATR 42 with a slightly larger wingspan that allowed for greater fuel capacity. The project was launched on 15 January, 1986 and the first airframe took its maiden flight on 27 October, 1988. On 25 September, 1989 the French Directorate General for Civil Aviation granted type certification and it entered service one month later.
The ATR 72 is powered by a pair of Pratt & Whitney Canada PW100 turboprop engines that drive an arrangement of Hamilton Standard four or six bladed propellers. Earlier models are equipped with the PW124B engine, rated at 2,400 shp, whilst later aircraft are powered by the PW127 engine, rated at a maximum of 2,750 shp for improved hot and high take off performance.
In both the ATR 42 and 72 the rear door is used for passengers; the forward door typically being used for cargo. Both have a propeller brake that enables number two engine to be used as an APU.
There have been several iterations over the years with differences mainly around engines, door configuration and performance.
Specifications
Why is this data obscured?
Typical passenger capacity:

●●

Range:

●●●●●●●●●●

Cruise speed:

●●●●●●●

Cabin height:

●●●●●●●

Cabin length:

●●●●●●
Active fleet worldwide:

●●●

Available for charter worldwide:

●●

Production dates:

●●●●●●●●●●

Engines:

●●●●●●●●●●
Manufacturing data
For detailed information about the manufacture of this aircraft, please consult our sister publication Airframer:
ATR 42/72
Charter operators
Why is this data obscured?
Canada

●●●●●●●●●●

,

●●●●●●●●●●

,

●●●●●●●●●●
Maintenance centres
Why is this data obscured?
Canada

●●●●●●●●●●

,

●●●●●●●●●●

,

●●●●●●●●●●

,

●●●●●●●●●●

,

●●●●●●●●●●

,

●●●●●●●●●●

,

●●●●●●●●●●

,

●●●●●●●●●●

,

●●●●●●●●●●

Mexico

●●●●●●●●●●

U.S.A.

●●●●●●●●●●

,

●●●●●●●●●●

,

●●●●●●●●●●
Completions centres
Sorry, no completion centres currently listed. Please use our Feedback form to advise us.
Type rating training providers
Why is this data obscured?
U.S.A.

●●●●●●●●●●

,

●●●●●●●●●●

,

●●●●●●●●●●
Manufacturer
Why is this data obscured?
New aircraft sales
Please use our Feedback form to advise us if you believe your company should be listed here.
News from Business Air News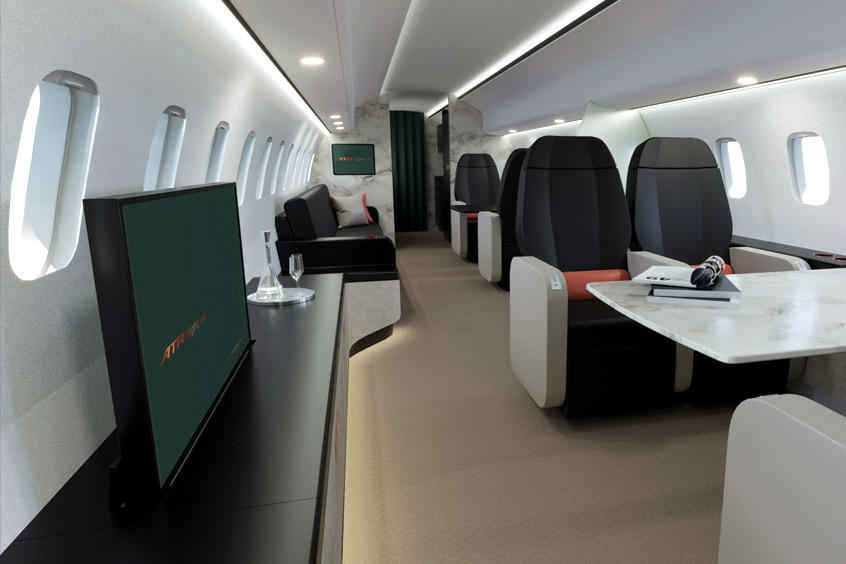 ATR introduces carbon-cutting HighLine cabins
June 11, 2023
The ATR HighLine collection comprises five main cabin configurations that cover the different operational needs of air carriers seeking to offer a premium flying experience to up to 30 guests on Part 135 flights.
Ströh to draw on wealth of knowledge for C&L
May 31, 2021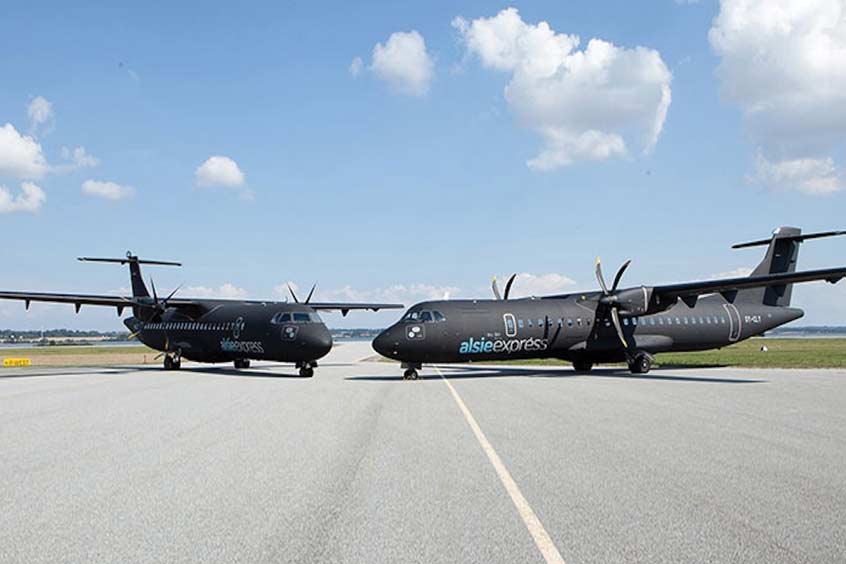 Air Alsie installs ADS-B on ATR 72-500
April 19, 2021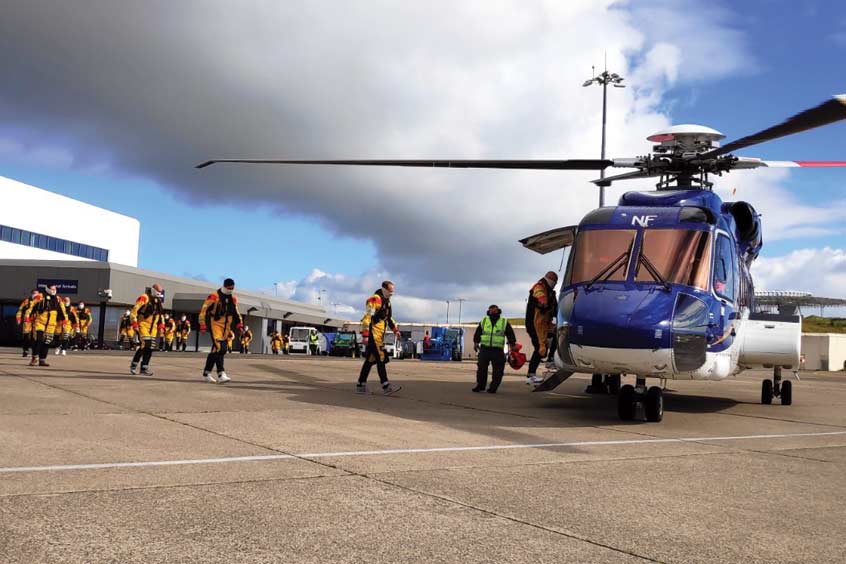 Babcock and Loganair deliver workers to oil platforms
July 5, 2020
In a five-year deal, passengers fly from Aberdeen to Sumburgh on a Loganair ATR42 aircraft, before taking the final leg by Babcock helicopter. The first flight arrived at Sumburgh, where passengers boarded Sikorsky S-92s.
Press Releases
Sorry, no company press releases. Please use our Feedback form to advise us.